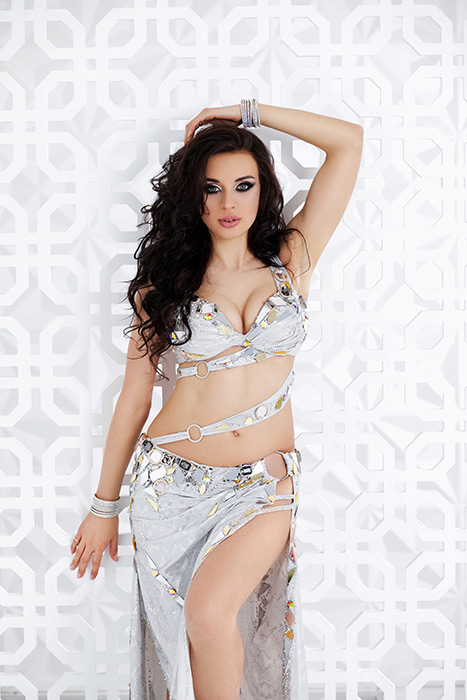 Aida Bogomolova
is a teacher, creator and organizer of the intensive course in Italy.
Aida is a world-famous oriental dance artist, a style icon, an experienced teacher and a choreographer. She performs and teaches all over the world, she is the main guest, the teacher and the judge of many festivals.
Aida was invited to such countries as Russia, China, Japan, Korea, Brazil, Chile, Spain, Germany, Italy, France, Czech Republic, Poland, Croatia, Colombia, Mexico, Portugal, Greece etc.
She was born in Russia. Currently lives in Italy.
She started dancing, when she was 6, different types of dance classes have helped her in the formation of her own and unique style in Arabic dance, which is followed by many dancers around the world.
Her style is a combination of softness and strength, elegance and emotionality, smoothness and clarity of technique at the same time. It is a symbiosis of traditional Arab dance with Aida's personal perception of music and form expressed in motion.
A strict and demanding teacher, who always approaches carefully and responsibly to the learning process. Her training system is suitable for dancers of different age, constitution, physical and dancing experience.
Her students is her pride! Her students is her pride! Many of them are the winners of oriental dance competitions in different countries. Some of them have already become famous all over the oriental dance world.
Aida always continues to work on herself and to self-develop as a dancer and a teacher.
A dance is her life and her passion, which she is happy to share with her audience and students.